YOUR RELIABLE PARTNER FOR LIQUID GAS SYSTEMS
TGE Marine Gas Engineering is the leading liquefied gas systems' provider, specialising in the design and engineering of cargo handling systems and tanks for any type of liquefied gas carriers, bunker ships and FSRUs.
Engineering Procurement Construction-Supervision
We work under EPCS agreements on liquefied fuel gas systems for LNG, Ammonia (NH3) and future fuels. We are a pioneer in the dynamic field of LNG fuel gas systems, LNG bunker vessels and LNG floating storage and regasification units (FSU, FSRU).
With our passion for innovation, we are supporting the industry with technical solutions for a sustainable future, such as alternative fuels or CO2 transport for CCS projects.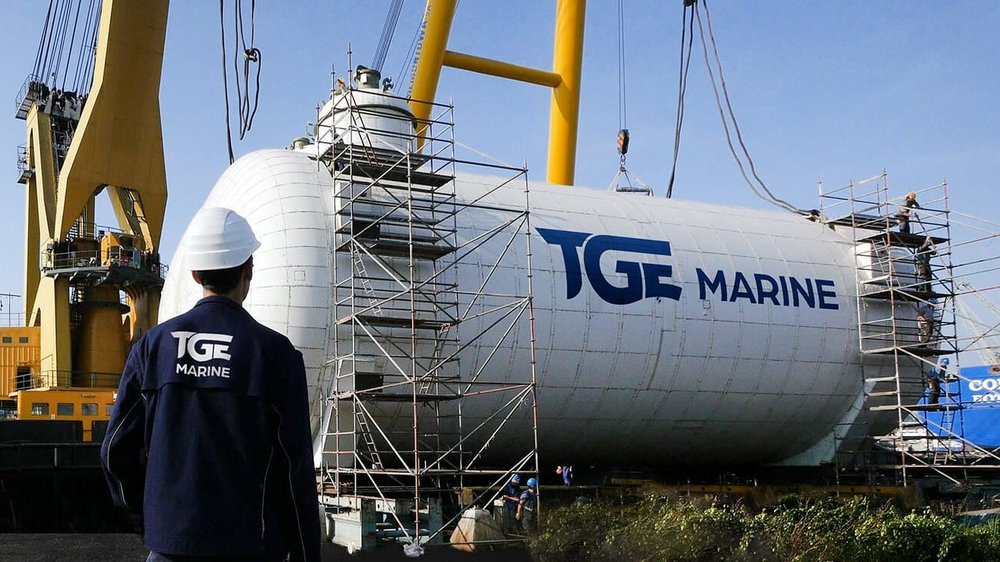 TGE Marine is committed to supporting its clients and their projects for gas carriers and fuel gas systems from the development stage and throughout the lifetime of the vessel.
Project management, excellence in engineering and a strong team of supervisors ensure professional results during the project execution.
With our service team we support owners and operators during the lifetime of the vessel with operational help, training and performance optimisation.
Staying in contact with owners, operators and crews, whether locally on board or remotely, 24/7/365.
TGE Marine´s services department has three focus areas:
TGE Marine have been instrumental in the development of the world's first large capacity LCO2 carriers for Northern Lights JV, a first-of-a-kind open-source cross border transportation and storage CO2 company. Their technical expertise and flexibility in accommodating our requests for information throughout the fast-paced development of the CCS business has ensured we develop fit-for-purpose procedures.

Capt. Conner Love
Maritime Manager
Northern Lights
TGE Marine has supported Crowley with the successful drydocking of its El Coqui'vessel. Following this, El Coqui commenced normal dual fuel operations on the main engine and generators. Re-delivering El Coqui on schedule and operating on gas was a tremendous accomplishment that could not have been completed without TGE Marine, and we look forward to continuing our partnership as we take what we learned from the El Coqui drydocking and prepare for the Taino shipyard. I would particularly like to recognise TGE Marine's Michal Metz, Senior Service Engineer for his performance during the shipyard project. Michal impressed with his strong work ethic and initiative, and his knowledge and experience were an asset throughout the project.

Ross Whelpley, Superintendent
Global Ship Management
Crowley
TGE Marine in figures
400
+
cargo and fuel gas tanks