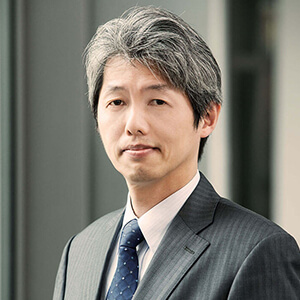 Dr. Matsumura is an engineer and graduated from Tokyo University in 1991, holds a Ph.D. in environmental technology from the University of Tokyo, and specialises especially in ship hull form design, fluid dynamics, and artificial intelligence.
He is currently the Vice President, CFO as the Representative Director of MITSUI E&S Co., Ltd., Japan.
Dr. Matsumura joined Mitsui Engineering & Shipbuilding Co., Ltd. in 1991. He was involved in R&D for Advanced Marine Vehicles such as high speed craft with water-jet propulsion from 1991 through to 2006.
He then worked as an R&D project manager for Bulk Carriers, LNG Carriers and Coast Guard Ships for eight years, and was appointed as General Manager of the Basic Design Department of Ship & Ocean Project Headquarters in 2015 through to 2017.
He is a member of SNAME and JASNAOE (The Japan Society of Naval Architects and Ocean Engineers).