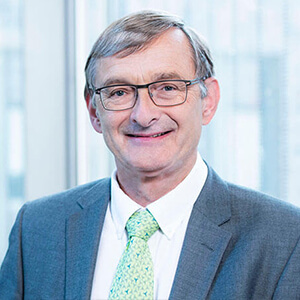 Dr. Knudsen joined MAN B&W Diesel A/S in Copenhagen in 1983. He held several positions, especially in the R&D department, and served from 2008 to 2018 as the Senior Vice President of the Low Speed Business Unit of MAN Diesel A/S. He was also the CEO of MAN Diesel & Turbo / MAN E-S in Denmark between 2009 and 2018.
In addition, he held a variety of management positions in several organisations such as Euromot and served as chairman of Danish Maritime, the employer organisation of Danish industries within the marine industry. Since his retirement, he is also acting as chairman or member of the board of directors for multiple companies in the maritime industry.
Dr. Knudsen holds a diploma in Mechanical Engineering (M. Sc., 1980) and a Ph.D. (1983) from the Technical University of Denmark.