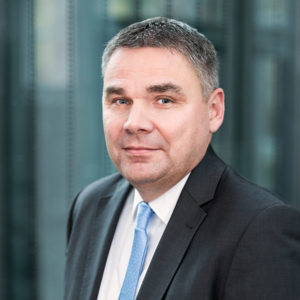 Mr. Wibel joined TGE Marine Gas Engineering GmbH as CEO in January 2019.
He has worked in different senior management positions for more than 20 years in the MaK/Caterpillar/Zeppelin group of companies.
He has started his career in 1984 with an apprenticeship as a ship mechanic and has graduated from Flensburg University of Applied Science in 1993 as ship technology engineer.
In 1994 Mr. Wibel joined MAN B&W Diesel (Augsburg) for four years as service engineer for engines, primarily in China for power plant projects.